January Newsletter - return to exercise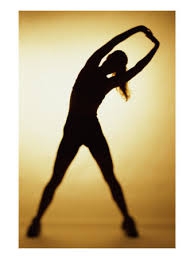 Advice for January
The first Monday in January is invariably the busiest day in the gym and you'll be hard pressed to get on your favourite machine. This enthusiasm however, is often short lived. Sometimes, it's not just a general dip in motivation that causes us to slowly break our resolutions, but underlying musculoskeletal aches and pains, only made worse by periods of inactivity.
There is now a wealth of evidence that points to aerobic exercise, strengthening and Chiropractic treatment helping those with low back pain. If you want to make the most of improving your fitness and wellbeing this coming new year then make sure you are "gym ready" first. Here are a few points:-
1. Stretch – Make sure you stretch before and after an exercise routine. By stretching before it helps prevent injury whilst exercising, whereas stretching after helps to prevent the onset of post exercise soreness and muscle tension. Note, hold a stretch for 10 seconds and don't bob back and fore as this can cause micro tears in the muscle and ligaments.
2. Warm up – Always build up to the physical peak of your activity, never throw yourself straight into high cardiac output or heavy weights.
3. Choose your exercise carefully – If you have a pre-existing problem discuss the exercise programme with your Chiropractor. For example, if you have had a history of knee, hip or low back problems, running isn't for you. Instead choose a type of exercise that puts less impact on the joints such as using a cross trainer or swimming. If you know you have heart or lung problems, it is advisable to speak with your general practitioner first.
4. Musculoskeletal preparation - If you have "a niggle" or even a "slight ache" it is advisable that you see your chiropractor before starting a new exercise regime. That slight ache is your body telling you that something isn't right. By ignoring it and exercising regardless can cause more damage.
Take control of your health and make some positive changes.
If you would like further information or to book an appointment please call 07591 424338 or contact Dr. Laura Young on
enquiries@youngsspinalhealth.co.uk
.