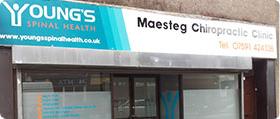 Contact Us
There is no need to suffer with pain.
Please contact us on the details provided for Maesteg Chiropractic Clinic.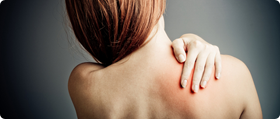 Common Conditions We Treat?


Chiropractic is an effective hands on approach to dealing with joint and muscle problems, please read on to find out how it may benefit you.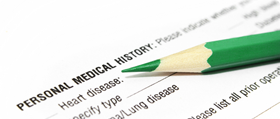 Medical Insurance

There are usually terms and conditions that differ between insurance companies so make sure you have checked all the details or give us a call and we can help you.


Patient Stories
Very beneficial treatment, the more I have treatment, the better and stronger I become.
Mr. Davies Maesteg
Fantastic Service, have been going to doctors for years only to be given painkillers, Laura has improved my back 10 fold.
Mrs. Smith Maesteg
Really good, feeling more able to do things I couldn't do before. Excellent service, already recomended to family and friends. Laura is a darling person, so caring.
Mrs. C Bridgend Mrs. Smith Maesteg
I arrived for treatment on my knees but also for throbbing headaches. One treatment on the neck and my headaches are gone (beats Anadin Extra). Knee pain had been significantly reduced. Stairs are no longer a problem.
Anonymous
I am a firm believer in Chiropractic after receiving treatment for back and neck problems over a number of years from a practitioner in a different area. When I moved back to Wales I tried a number of different clinics but wasn't happy with their approach. I decided to try Young's Spinal Health after seeing the new shop in Maesteg. Laura is an amazing chiropractor, she made me feel comfortable from the minute I spoke to her on the phone. She is very thorough but gentle and effective. I am receiving ongoing treatment but my back is improving more and more after each treatment. I would not hesitate to recommend Laura, the treatment I have received is second to none!
Miss C. Maesteg
I suffered with back pain for many years. After 2 spine operations Laura helped me back on the road of recovery with exercises to build my core muscles, which helped alleviate the pain and with regular spine checks to maintain good posture.
Mrs. K, Bridgend.
Shoulder pain started to severely impact on my life, driving was becoming increasingly difficult and I was struggling to participate playing for my local darts team. Following a few treatments with Laura, I no longer have shoulder pain. I'm so happy with the improvement I now have regular check ups to protect myself.
Mrs H.Bridgend
I had lower cross syndrome which was mis-diagnosed for many years by physiotherapists and osteopaths who stated I should strengthen my back before anything else. This didn't help, although after a course of treatment that involved soft tissue work, stretching and strengthening exercises for my core, glutes and back muscles my back is much better. And with the exercises and stretches shown to me by Laura I am now able to compete at a high level of sport once again.
Mr. B Caerphilly
I initially saw Laura for my knee pain after an injury. This quickly resolved although Laura noticed my shoulder was lacking in movement. It turned out I had a frozen shoulder. Working with Laura I have both increased the motion and strength in my shoulder allowing me to get on with most of my normal duties. Mrs. N Bridgend
Open Times
Monday 12pm - 7pm
Tuesday 10 am - 7pm
Thursday 10am - 7pm
Friday 10am - 7pm
What Is Chiropractic?
Bridgend Business Forum Awards 2014
Young's Spinal Health are so proud to be awarded with the Start-up Business of the Year Award for 2014. This is also a fantastic recognition for the good work chiropractors do. Thank you to all our patients, family and friends for all your support. We will continue to provide excellent service to you all.
A Chiropractic service for Bridgend and Maesteg