About Us
Laura Young M(Chiro) Principal Chiropractor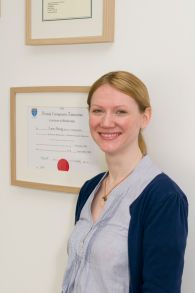 Laura is a registered Chiropractor and a member of the Royal College of Chiropractors and the British Chiropractic Association. Having experienced the benefits of chiropractic treatment at a young age she has always wanted to become a Chiropractor to help those in her local community the way she had been helped in the past
Laura is particularly interested in the biomechanics of musculoskeletal pain. Mainly the 'how' and 'why' an injury has occurred and how best to help the problem. As part of her continuing professional development Laura has also completed additional courses specialising in the treatment of pregnant ladies and paediatrics.
As a useful compliment to chiropractic Laura also practices dry needling (western acupuncture), which is very effective in aiding the process of healing and repair for many conditions already treated by chiropractic. As a method of supporting stability she also uses Sportape, a technique usually highly regarded by sports individuals.
Lauras' main aim in setting up Young's Spinal Health is to make chiropractic more accessible in her local area.
'I have great passion for what I do and the people I treat. Chiropractic is a wonderful health care discipline and I am proud to be part of it.'
Katie Thompson M(Chiro)

Associate Chiropractor
Katie is a registered Chiropractor and is a member of the Royal College of Chiropractors and Scottish Chiropractic Association. Having experienced the wide ranging benefits of chiropractic as a teenager, Katie became passionate about chiropractic and realised it was her vocation to train in this healthcare discipline.
Since graduating in 2009 Katie has become certified in NeuroImpulse Protocol, a functional neurological approach to diagnosis and treatment of musculoskeletal problems, along with further training in paediatrics, pregnancy and post-partum disorders, and myofascial and scar tissue release techniques to help resolve patients' pain and dysfunction whether they are young or old.
Katie also has a keen interest in nutrition, exercise and neuro linguistic programming and adheres to an eat well, move well, think well and live well approach to life.
"I love chiropractic and am continually fascinated by how it helps restore well-being to my life and my patients' lives. I feel very fortunate to be able to offer my support and expertise to others to help them heal and rebalance."
Naomi Cornellius

Massage Therapist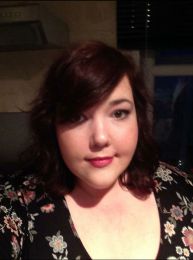 Having qualified in 2010 as a beauty and massage therapist Naomi has worked at a number of clinics and successfully set up her own mobile beauty and massage business. After all this she has decided to settle in Maesteg, as our in house massage therapist.
Treatments offered include: facials, Swedish massage, back and neck massage and indian head massage.
Underlying Naomis' abilities is her passion for massage. Her main aim is to provide complementary therapies to help individuals suffering musculoskeletal problems and/or recovering injury or in a postoperative capacity. This is achieved by her working with the client to meet their individual needs. To aid her in this field she is also currently undergoing further training in sports massage therapy.
Emily Thornton

Receptionist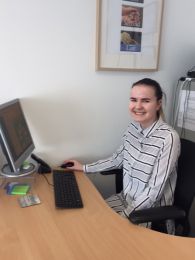 Emily Thornton joined the team in October 2015 as our Receptionist. Based locally, Emily manages the clinic administration duties and will be your first point of contact whilst booking an appointment/enquiring about our services. She has also benefitted from Chiropractic treatment herself and highly recommends it.
Rebecca Rigby MA (Counselling), PG Dip Counselling, BA (Hons), MBAPCounsellor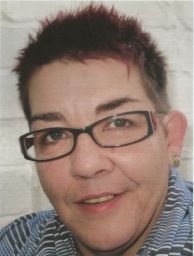 As an Integrative counsellor, I combine theory and techniques from a variety of models, such as, CBT, Psychodynamic and Humanistic/Existential and integrate them into an approach that is flexible and tailored to meet the client's needs or goals. For those who find talking about distressing issues difficult, I also work creatively, using art materials or phototherapy techniques.
Registered member of BACP
Professional indemnity insurance
Disclosure and Barring Service Certificate